Whether you need one piece of equipment or an entire kitchen
Shepherd Food Equipment can tailor a leasing program to fit YOUR needs.
With a Full Service Lease, our experienced service team is available 24 hours a day to provide repair and maintenance assistance, giving you peace of mind.
Dollar buyout leases allow the optional purchase of the leased equipment at the end of the lease term. Dollar buyout leases offer a cost-effective way to acquire equipment for long-term use with minimal upfront investment.
With a 10% purchase option, regular payments are made over the course of the lease term. When the lease agreement is complete, an option to obtain the equipment at 10% of the regular cost is available. This option can provide a cost-effective way to acquire the equipment you need when you need it.
Fair market value purchase options
The advantage of a fair market value purchase option is that it allows the lessee to use the equipment for a shorter period of time and return it at the end of the lease term or purchase it. Additionally, the lessee can often deduct the lease payments as an operating expense for tax purposes.
From Basic to Specialty Equipment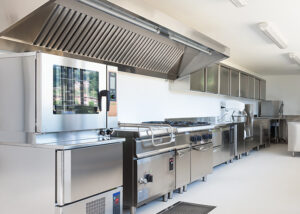 At Shepherd Food Equipment, you will find a diverse selection of appliances designed specifically for professional kitchens. You'll find everything from industrial-grade stoves, ovens, grills,